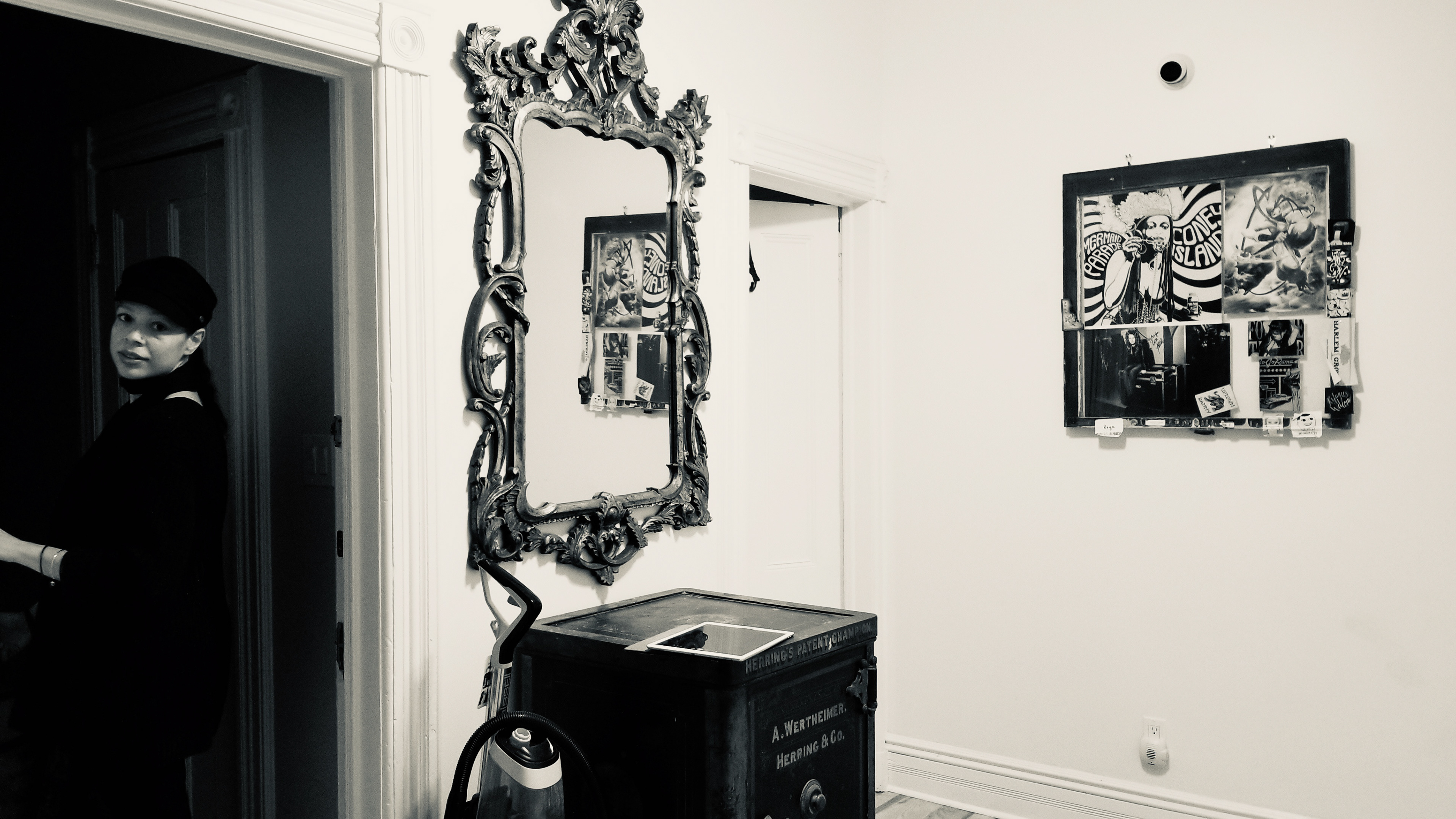 D.J. Flores is an Artist, a lover and a fighter for art, beauty, the strange and unusual. Making art was a childhood passion that turned into a discipline with studies at The School of Visual Arts and The Art Students League. 

Her work has been exhibited in NY and NJ and is a part of many private collections. She has also lent her expertise to various projects over the years, including Art Direction for short films. Currently, she is an independent Art Curator creating art sanctuaries in the unlikeliest of spaces. She has worked with Jersey City Theater Center, I Love Greenville, Cara Squared Development, and Sawyer Smith Residential in Jersey City, NJ.
 

Mostly lead by curiosity and an innate desire for expression, Flores' Art has evolved from cultivating a connection to self to helping others do the same and connect with their own Nature. Through her Art, she hopes to encourage self expression through reflection, connection, and creation. Thus, being able to communicate one's uniqueness and better navigate an ever changing world.
D.J. Flores ART specializes in Visual Art, Fine Art, Digital Media, Creative Direction, and Curation.
For inquiries about available Art for Sale, Services, or Press, feel free to fill out the form below:

​​​​​​​