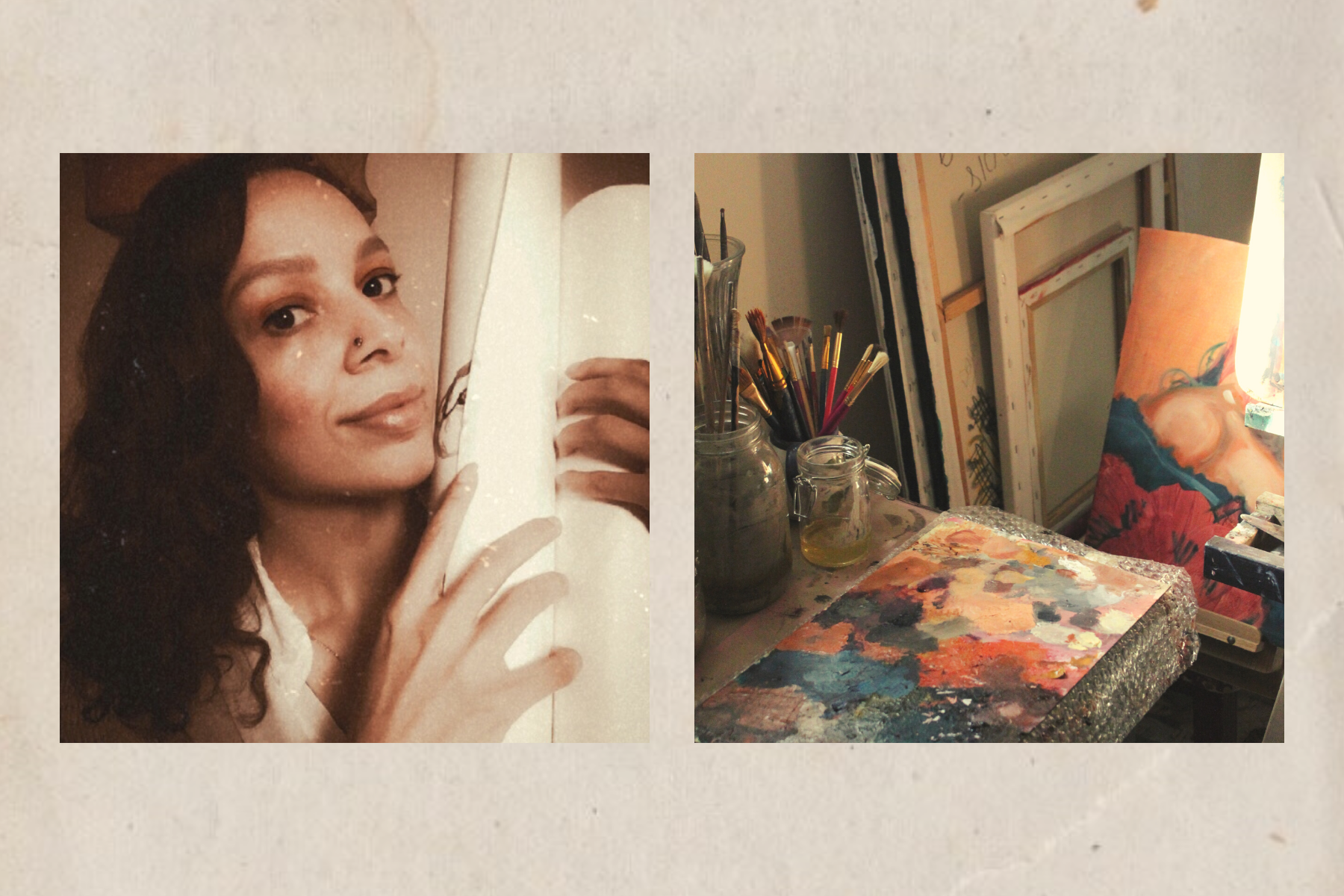 My name's Denise J. Flores and I'm a painter, illustrator, curator, and writer from New Jersey. My art training began in high school and continued into college with studies at The School of Visual Arts and The Art Student's League in New York. My 
work has been exhibited in NY and NJ and is a part of many private collections.
I specialize in figurative art, floral art/gardenscapes, and portraiture - sometimes my work combines all three. I've always been drawn to painting portraits and the female figure as a way to demystify myself through her and work out my relation to femininity in a world that wants to bury it. When gardening became a prevalent practice, I started painting flowers and gardenscapes as a way to capture Nature's fleeting cycles. As I learned more about Nature and its cycles, I discovered that those very cycles exist in me as well. My art has since evolved to be a combination of all three subject matters in order to illustrate the connection between women, nature, and the importance of harmonizing with our cycles.
Over the years, I've taken on many roles in various creative industries like Art Direction for Film, Freelance Art Curating, and Digital Marketing while always maintaining a studio art practice. In 2020, as the pandemic claimed all professional ventures, studio art became a top priority again. I launched my blog and online store offering posters, prints, and accessories featuring art from my archives. I'm currently working on new art collections with the intent of exhibiting as well as selling online. I just launched an exclusive edition of fine art prints with more to come.
For any inquiries relating to art, press, or collaborations feel free to fill out the form below. Email with serious inquiries only. If you're interested in connecting, follow on social media.